Artist Bio - Hoiming Fung
Hoiming Fung - Leather Artist & Designer
"I think each piece of leather deserves respect because it's a gift of nature. Each piece is unique and beautiful in its own way, and you won't be able to find an identical piece. It is a perfect "combination" of paper and fabric, which I was familiar with."
I consider design/ crafts/ visual as a way to convey messages, which is like a secret language that people who get it would fall in love with. I can't say my work is art, but a bridge for ideas to pass through. The message itself may not be new; yet, the ways it is revealed will leave the audiences a stronger impression, and that's something I am still pursuing.
I was raised by a tailor's family and graduated with a graphic design degree. Before I have become a leather craftsman, I was an art director in an advertising agency. I work mostly with leather in recent years, and love the uniqueness of this material while each piece seems to have its own soul. Another reason I fall in love with leather is because of its texture. It is a perfect "combination" of paper and fabric, which I was familiar with.
Hoiming is always inspired by daily lives and able to turn her ideas into different forms of craft/visual which open up opportunities to collaborate with different brands and artists.
Top Seller Designs: The Cultural Collection
Recent events have only emphasized how important it is for us to establish an accepting and holistic view of the people who embody our multicultural society.
The designs borrow from patterns and symbols of different cultures to make up 7 beautifully unique pieces that merge tradition with modern fashion.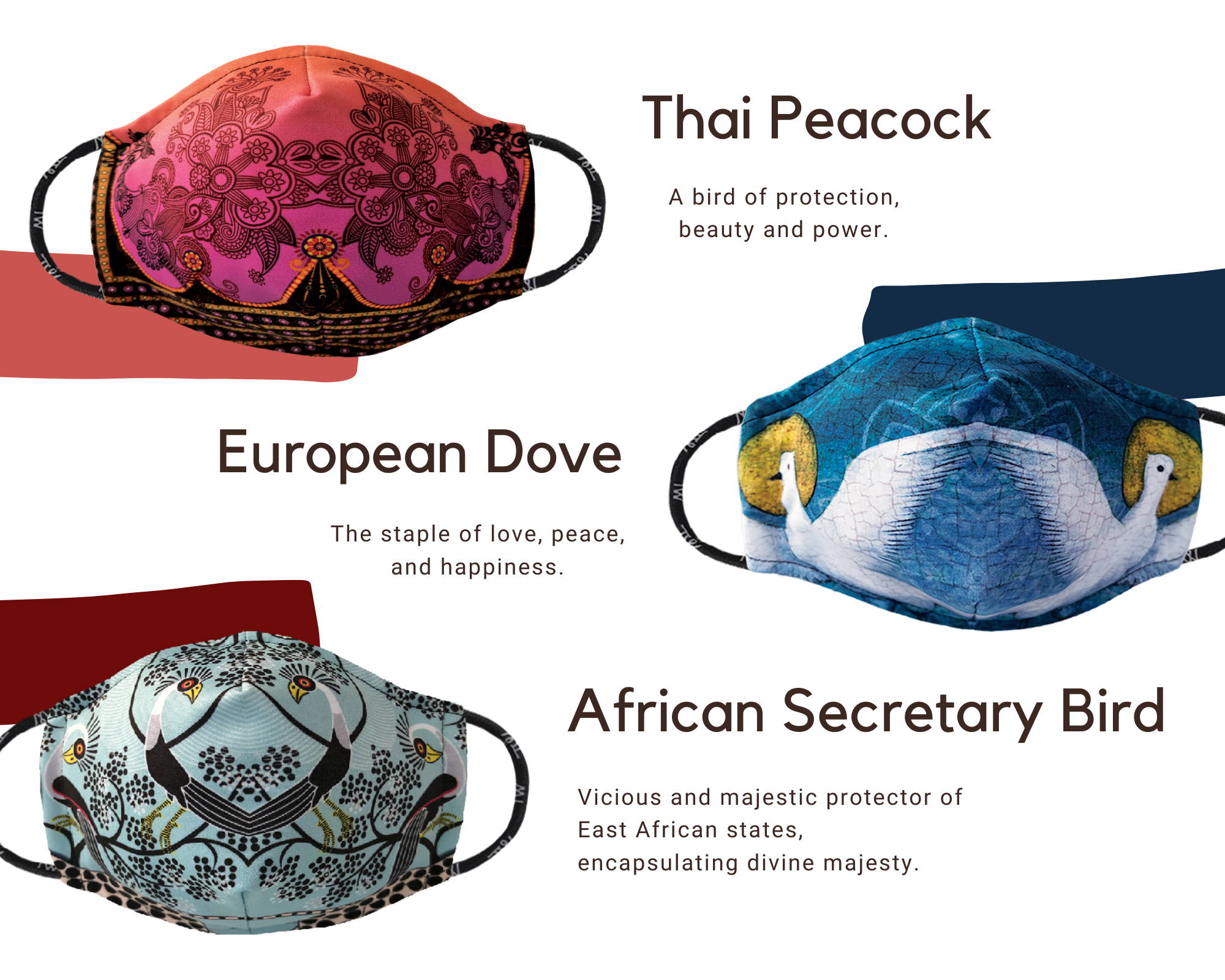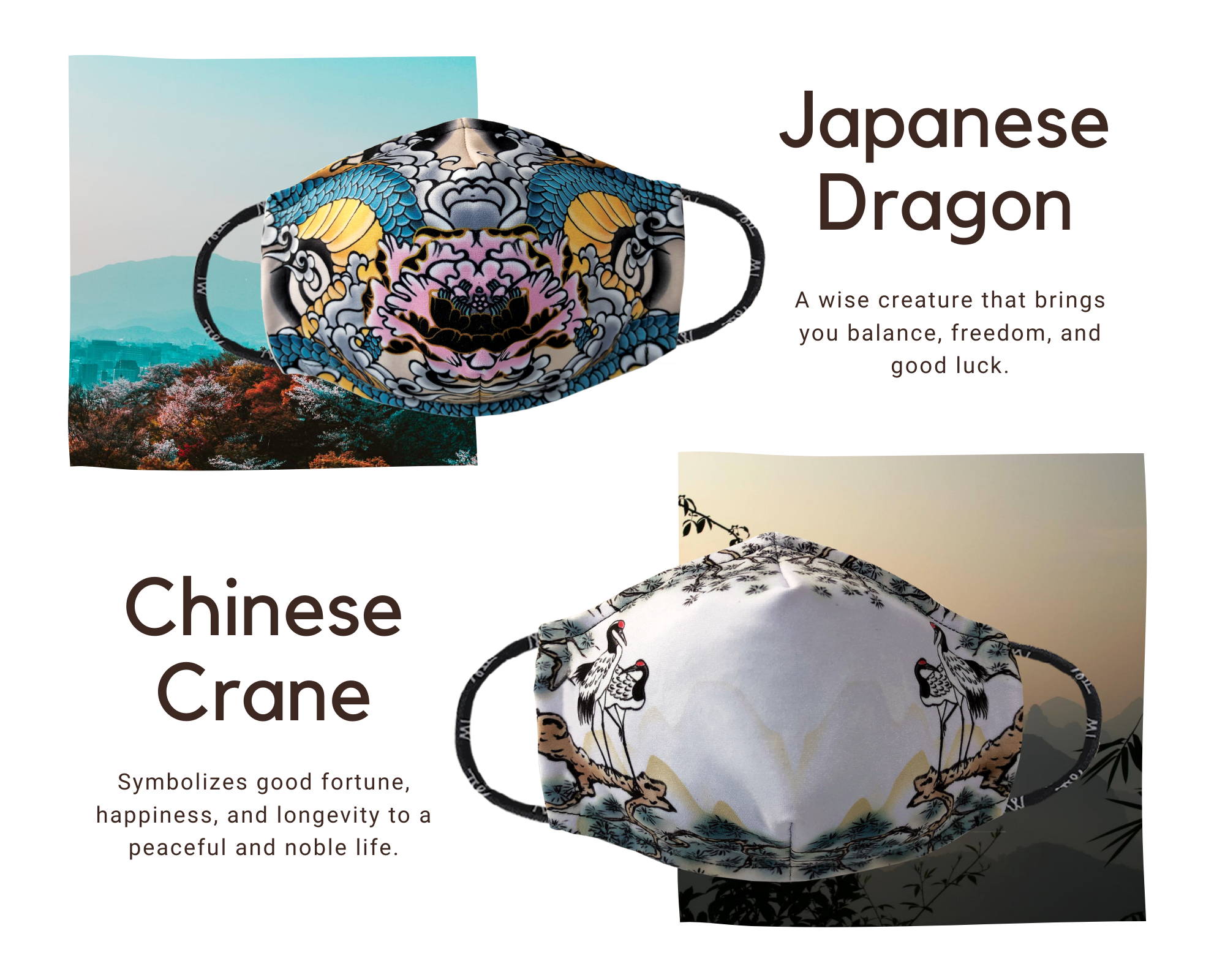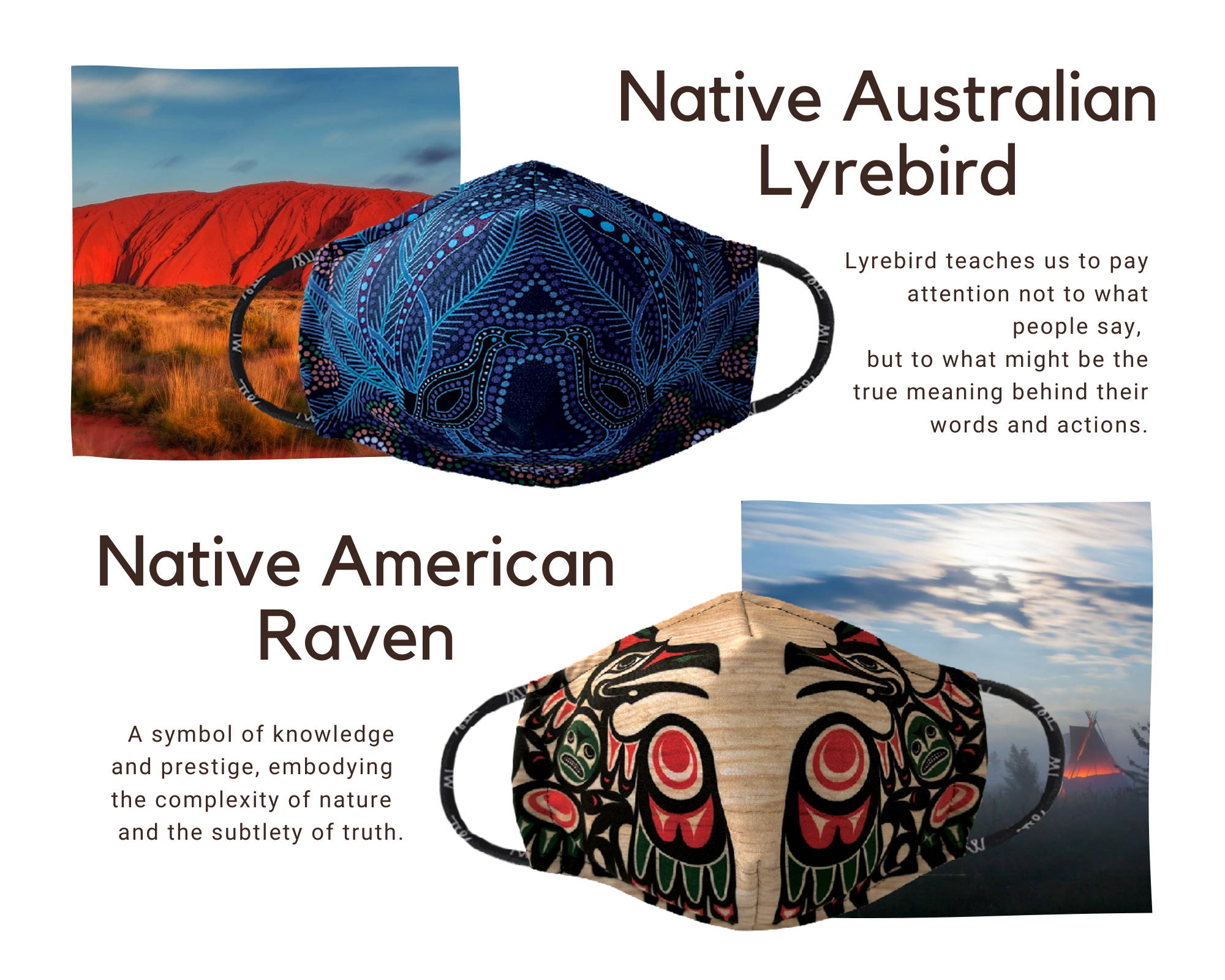 SHOP COLLECTION
Shop Hoiming's Designs
Serenity Escape Face Mask
Feel at peace. The soft pallet with a calm, serene mountain view mirrors the state of self-reflection. | Printed polyester fabric 100% made in Canada
SHOP NOW
Pixel Gray & Pink Face Mask
This design was created as a reminder to be aware of our distorted impressions. The vision to respect others, and uphold the humanity within us.
SHOP NOW
Egalitarian Natural Face Mask
A symbol of friendship and support. This design reflects the message of seeing each other eye-eye and being there to support one another. 
SHOP NOW