Wall Tapestry Design Contest
Deadline
All entries must be submitted on or before:
April 30th, 2021 @ 11:59 pm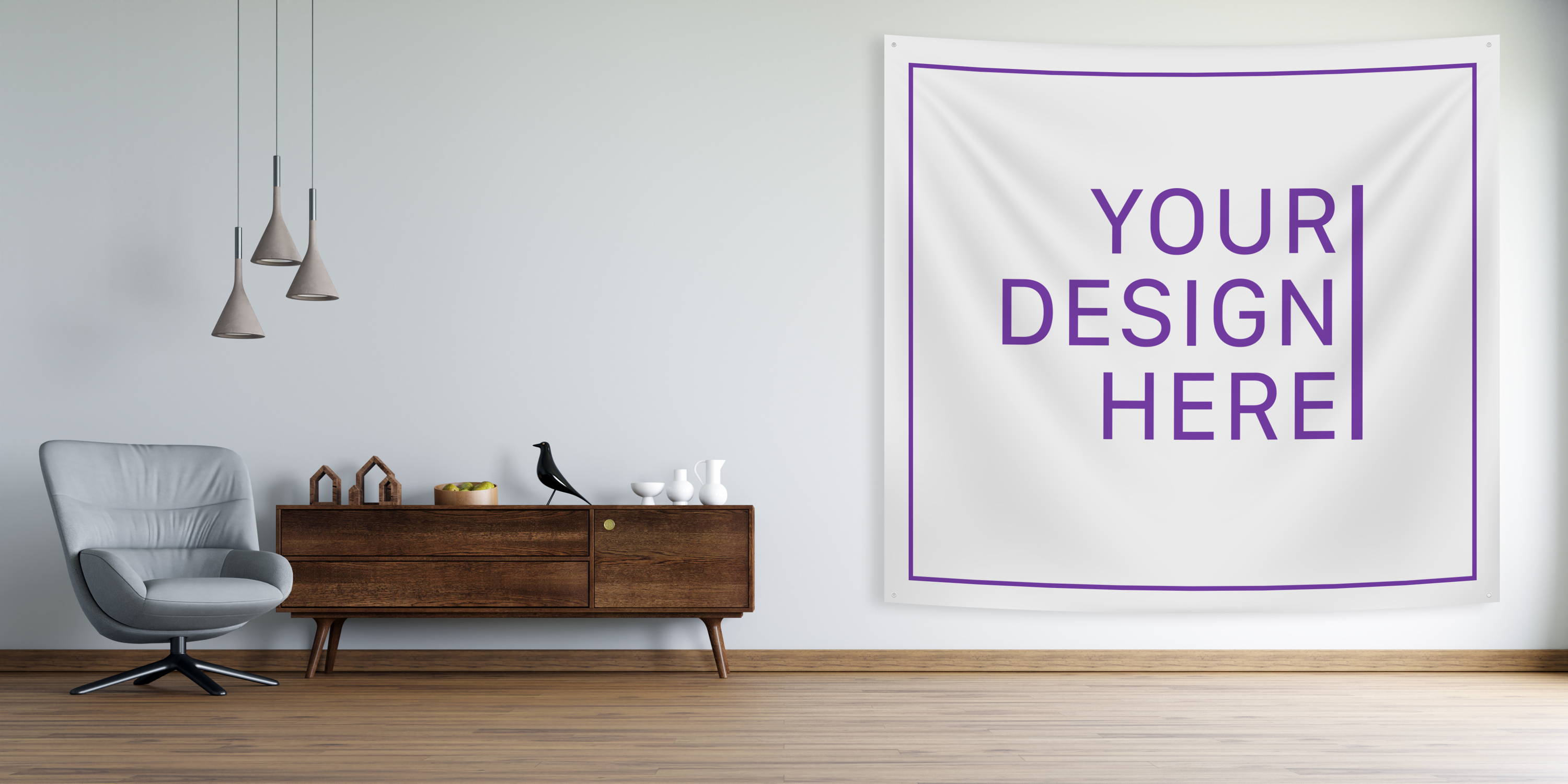 Eligibility
No Purchase Necessary To Enter Or To Win
You do not have to actually make a purchase on Top Wraps Online Shop in order to submit your design. Contestants can use our sample templates as a guide.
Age Requirement
All contestants MUST be age 16 or over at the time of entry.
Contest Entry Guidelines
No Copyright Infringement
All work must be released for individual usage or purpose usage grants. All entries must contain copyright-free art or art released for entrants and public use. No unauthorized use of any copyright images, text, or other material will be accepted.
All Entries Must Be Submitted Online
If you are under the age of 18, you must provide your parent or legal guardian's contact information while submitting an entry. Entries must be submitted using this form.
File Types And Sizes
Please download our template here
We accept most image formats (please keep file size under 100MB)
If you are creating your own file, make sure it includes 0.15 ft bleed all around.
Technical Difficulties/Support
Top Wraps Online Shop cannot be responsible for entries not received due to technical issues and accepts no responsibility for technical support of any entries.
Judging Details
The designs will be uploaded to our Facebook page and Instagram and open to the public to vote from May 5-19, 2021.
The TOP 5 designs that receive the most likes will be the winners for this contest.
Please follow our Facebook @TopWrapsshop and Instagram @topwraps.online.shop to stay tuned!
All voters have to follow or like our pages to be eligible to vote.
Terms & Conditions
Authorize Rights To Top Wraps Online Shop 
By submitting your artwork you authorize Top Wraps Online Shop to post your entry on our site and social media platforms (Facebook & Instagram) indefinitely and grant Top Wraps Online Shop the right to use and display prints of your design for marketing purposes.
Top Wraps Online Shop Reserves The Sole Right To Determine Eligibility
Each entry will go through an approval process to determine if the artwork meets our criteria before the entry will be available for voting.
Top Wraps Online Shop Reserves The Sole Right To Adjust Contest Rules Without Notifying Contestants
Based on the volume of entries or legal requirements, contest rules can be changed and updated without notice. Contest participants are responsible for checking the site for changes and should review the rules prior to each submission.
Top Wraps Online Shop Is Not Responsible For Damage To Computer Equipment During Downloads
Top Wraps Online Shop accepts no responsibility for any damage to the contestant or visitor computer equipment that may result from system malfunction or corrupted/infected files. Scanning any file prior to download with a virus protection program is recommended.

Hello Artists! Find out the benefits of selling with us...
 
We aim to provide you the opportunity to unlock your creativity and turn your work into a continuously expanding list of products.
Pay for the product after a customer completed a purchase. All you'll need to do is list your designs on our site and we'll take care of the rest by printing and shipping the product for you.
Our team will fulfill, print, ship, market and handle customer service for you so you can focus on creating. Our goal is to take things off your shoulders and let you focus on what you are good at.
**Once you sign up to sell with us, we will provide a product list that cover all our cost.